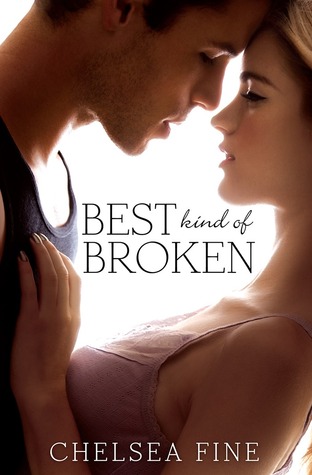 by Chelsea Fine
Kindle Edition – Read October 28, 2014
Original Release Date: March 4, 2014
Length: 336 pages
Official Description:
Pixie and Levi haven't spoken in nearly a year when they find themselves working―and living―at the same inn in the middle of nowhere. Once upon a time, they were childhood friends. But that was before everything went to hell. And now things are… awkward.
All they want to do is avoid each other, and their past, for as long as possible. But now that they're forced to share a bathroom, and therefore a shower, keeping their distance from one another becomes less difficult than keeping their hands off each other. Welcome to the hallway of awkward tension and sexual frustration, folks. Get comfy. It's going to be a long summer.
My Take:
Oh New Adult genre, you and I have this fickle relationship. I tend to love you while we are together, but once we are apart I can't tell one book from another, and that makes me a little sad. It has been almost a month since I've read this book, I had to sit and think for a moment, which book this was. It's set in a hotel/inn….well so are several other NA books. It is about childhood friends who stopped speaking to one another. What sets this book apart? It has a different author I suppose. The whole book is cliché and wonderful while you read it. It makes you long for those college romance days that have long passed. Pixie and Levi are both broken, for the same reason and they blame themselves for a tragedy that was beyond both of their control. It takes forever to find out what this tragedy is. The whole subject is just being skirted around. The couple is great together, they have chemistry, but they deny this chemistry because of stupid stuff, then they realize they are stupid and everyone lives happily ever after. Really take any new adult formula and it's this book. I did like it though. I read it in one sitting. It's easy to read, there is great wit and sarcasm. There are great tender moments, it was written well. In the end it kind of blends in with the genre though.
I did receive this book for free, for an honest review.
Quote:
"You are not my friend, Pixie. You are a piece of my heart and a part of who I want to be."
Up Next: