by Jeffrey Brown
Hardback Edition – Read December 30, 2014
Original Release Date: July 29, 2014
Length: 176 pages
Official Description: (Book #2 in the Jedi Academy series)
I thought my second year at Jedi Academy would be a breeze, and it was…at first. I built an awesome robot, took a field trip to an ice planet, and avoided Gammy's alien cooking. But then things got all mixed-up!
Star pilot training was way harder than I expected, my best friends started ignoring me, and the class bullies are trying to lead me to the dark side–which actually looks fun. Just when I thought I had middle school all figured out…
My Take: 
So my little reviewer has been ill, and my work schedule has been so crazy that we just not have had a chance to sit down and talk about this book. I did get some information out of my young one so that we could have sufficient information out there for you all. My 9-year-old was ecstatic when we received this book, he read it through really quickly, then immediately started it over and read it twice within an hour. That is as still as he has been in a while. We received a free digital copy, but decided to go buy a real copy, because he wanted to take the book to school. So for a few weeks, he read this over, and over again. However, he did say that this book was not as good as the first, and he had higher expectations for it. I do like this series and as a parent a book that is at an appropriate age level, that is an appropriate topic, and gets your children reading, then it's a win. This book deals with real life issues that children live in, bullies, miscommunication, teacher troubles, and the importance of being a good friend. It's a fantastic series and look forward to more.
Previous Books by Jeffrey Brown: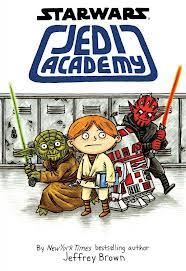 Up Next: